Designers Down-Listed: An Overview on Designers and Why They Deserve More Credit

"And the Oscar goes to…"
This phrase will be uttered a mere twenty-four times on the night of The Academy Awards on February, 26. All those represented by the Academy Awards have achieved great merit however, there is one field within the film industry that struggles to be sufficiently recognized; Costume.
What is costume design?
"Oh I get it, you think this has nothing to do with you…" –Miranda Priestly
The Devil Wears Prada, 2006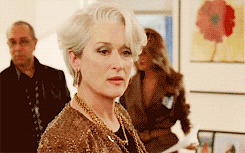 Any character is built around an actor/actresses' persona, the setting and their costume, According to The Costume Designer's Guild.
"A costume designer is responsible for visually building the look that a character possesses," according to costume designer and University of Georgia lecturer, Ivan Ingermann; "they are transforming the words of a character into garments."
At the 2012 Costume Designer Roundtable, designer Joanna Johnston commented on common misconceptions of her career; "My theory is that everybody gets dressed in the morning, so therefore it's a simple thing to do. Costume design is a deep and complicated and long-winded process."
A costume designer's responsibilities are vast, according to MediaMatch, from breaking down the script to making sure the costume fits to expectations. The designer is present throughout the pre-production and final wrap of the film.
And after all the work, costume designers are still in a constant battle for recognition.
Ingermann states that not only do costume designers battle for their name to be recognized among grips and production assistants, they are also paid less than any other head-of-department on a film set.
Who is fighting for the rights?
The Costume Designers Guild is the organization in the fight for recognition for designers. The CDG is the labor union for costume designers and promotes participating designers through job negotiations, contract, pay raises and visibility within the industry.
Now you know
In the Costume Designers Guild's spotlight on designer, Ellen Mirojnick, Mirojnick stated that "praise [of design work] isn't just flattery; it's part of a conscious effort to recognize and reward." Mirojnick, and other designers alike, express a sense of "rage" because of the lack of credit, where credit is due. The Costume Designers Guild protects and showcases artists so that all may receive the credit they deserve for their arts.
With the Oscars approaching, remember the designers and the work they do as the Academy envelope is ripped open and one lucky designer's name is called.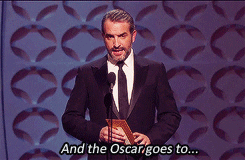 By Allison Atkins