To Be or Not To Be Married Young
Lately, it seems as if more and more college students are choosing to put a ring on it.
Cue all the single ladies in unison: "nuh-uh."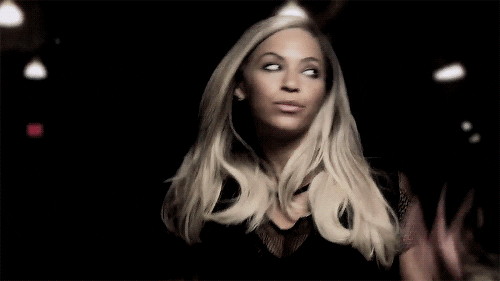 Well, sort of. The engagement announcements across social media platforms seem endless and the amount of wedding proposal videos on Facebook keep the excitement of a marriage very much alive. But some still wonder, why are students choosing to pop the question at such a young age?
The current divorce rate in the U.S. could make anyone feel the exact opposite of excited. According to a recent study, about one-third of all marriages will end in divorce. Student loan debt is at an all-time high and the average cost of a wedding is nearing $30,000. The marriage odds aren't exactly in favor of college students.
Because of the data, people are quick to form opinions around young marriages. Here's a video which lists even more reasons not to marry young.
With the negative opinions surrounding young marriages, it could be difficult for couples to ignore. Meet Jordan and Caleb: a couple who is going against the statistics and judgements and choosing love.
Nothing could stop Jordan Jarrett, a junior marketing major at the University of Georgia, from saying "yes" to the man who got down on one knee.
"People are quick to judge and assume the worst about our intentions behind getting married. But the bottom line is that every couple's situation is different, and for Caleb and I, it just made more sense to get engaged sooner rather than later," says Jarrett, 21, of Cumming, GA.
Jarrett started dating her fiancé, Caleb Stowers, 21, in their senior year of high school. Sparks flew when the two met on a church retreat some months before. After graduation, Caleb joined the Navy and is stationed in Jacksonville, FL. Now, after three and a half years of long distance, and with the support from their parents, they've decided to tie the knot.
Jordan and Caleb knew early on in their relationship that they wanted to be together forever, and no outside opinions or backhanded compliments were going to change their minds.
"I think that it can be easy for people who are not actually in the situation to form opinions on those who are engaged or married [in their early 20s] because they don't know what it's like," says Jarrett.  
Recent trends suggest that on average, half of all men today don't marry until age 29 and women at age 27.
This 29-year-old has been married for some years now and also received criticism early on, which she likes to refer to as "marriage-shaming." Sad as it may seem, there were times when she would remove her ring or turn it around so as to avoid trying to defend her relationship status. 
There is a bias formed around young married couples because we tend to only hear about those that don't work out. 
Jarrett and Stowers are looking forward to a lifetime together. Their big day is set for this October. Jarrett will then graduate from UGA in December and join Caleb in Jacksonville, where she's hoping to land a career in the marketing field.

For those who doubt her decision to marry young, Jarrett says, "this is what works best for us. Everyone has to figure out what the best plan is for them and their life, and this is ours."
By: Macie Banks