Are You Missing Out On All That Athens Has To Offer?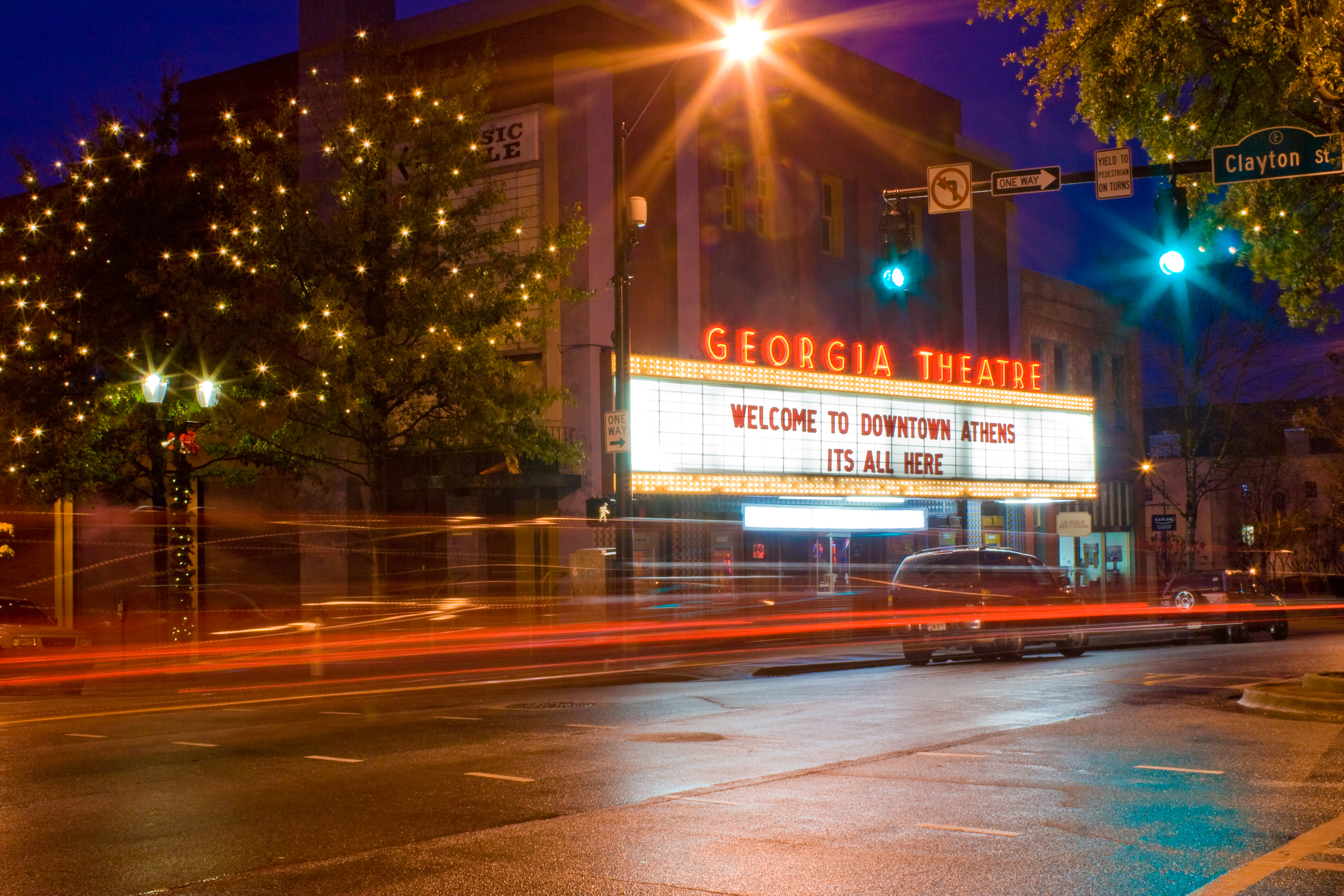 You very well may be if you aren't aware of the hip hop music scene in Athens. But you wouldn't be alone.
It's no secret that the city of Athens has a rich history of music – birthing major chart – topping bands such as R.E.M. ,The B-52s, and a plethora of indie and rock groups. What may not be as obvious though, is the incredibly significant and growing hip hop music scene that thrives right in the Classic City.
According to recent Nielsen reports, hip hop has reached an all-time high, now ranking as the dominant music genre in the United States beating Rock and Pop. Although this popularity is true for the country overall, hip hop in Athens has been over shadowed by other genres which are more established.
UGA students Rashad Pierre and Jalen Boutte took the first steps to change this by creating an online radio station called TheOx . This exclusively hip hop station features music and interviews from local Athens artists, which helps bring light to the growing hip hop scene in Athens. 
"We started TheOX about a year and a half ago because when you're in your car you can't really get a good taste of hip hop music here in Athens…that gave us the feeling that we were misrepresented. We knew that there was a hip hop scene in Athens that people weren't really paying attention to, so we wanted to bring that culture to the spotlight." Said Boutee, the co – founder of TheOX.
Boutee revealed that another driving force for the TheOX was to create a sense of community around hip hop music because it is a major part of the culture for black youth. TheOx airs every other Thursday.
David Barbe, a music professor and producer at The University of Georgia said that "there is absolutely a thriving hip hop scene in Athens…but it doesn't get nearly the amount of love. When there is a big hip hop show that comes to Athens it does great though so I think there is a lot of potential for growth."
This potential is seen through events like the  Athens Hip Hop Awards which helps provide artist recognition, and raises awareness to people outside of the local hip hop community. The Hip Hop awards was March 26th of this year and featured local artists performances and award recognition for their talents.
Athens provides other opportunities to see hip hop shows three or four times a week at local bars and businesses. World Famous, Iron Factory, Nuci's Space and Creature Comforts are a few places that house hip hop shows regularly. Clubs in Downtown Athens Also feature nights strictly for hip hop, like the Classic City Cypher hip hop battle which was recently held at The 40 Watt Club.
Javae Chapman was the winner of The Classic City Cypher this year and is one of the most popular artists currently representing rap music in Athens. He performs often locally and has a passion for keeping hip hop alive and growing in Athens with his hit songs How U Feel and Eat Your Greens.
"If you think there's no hip hop scene in Athens then you're living under a rock that's under a rock that's under a larger rock" Chapman says. He encourages all lovers of hip hop to seek out the music in the city because there's much to be found.
For more information on how to experience the hip hop scene in Athens, visit ELITEUGA.com where you can catch the aux broadcasts after they air. Also follow the Athens Hip Hop Awards on Facebook.